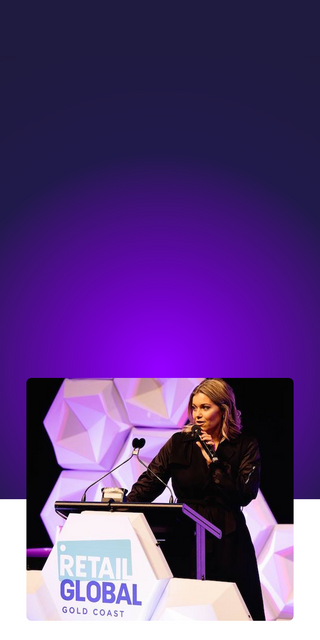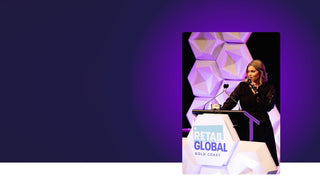 OLIVIA CARR
Award Winning Storyteller, Best Selling Author, Business Mentor & Founder of Shhh Silk
Inspiring and helping audiences around the world to navigate their own human experiences and live a self-made life through storytelling on vulnerability, mindset, mental health and overcoming adversity.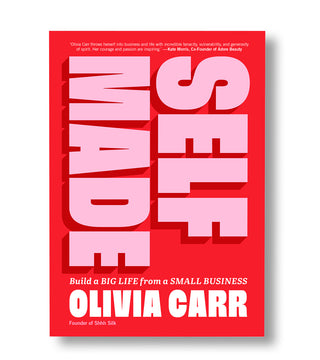 Overcome Adversity
& Create Your
Self-Made Life
​​Olivia Carr, founder of Shhh Silk, is one of Australia's most successful small business entrepreneurs. In her new book, Self-Made, she reflects on her life, from her biggest failures to her greatest triumphs, to empower individuals at every stage in their business and personal journey.
Growing up in a household affected by domestic violence, experimenting with alcohol and drugs from a young age, dropping out of school at sixteen and falling pregnant at nineteen, Olivia left her teenage years having already lived through seemingly insurmountable adversity.
A mother at a young age, without formal qualifications in her twenties, Olivia struggled to make ends meet with climbing debt and growing uncertainty. This is the story of how Olivia turned her life around in her thirties and went on to grow a global brand that is loved by tens of thousands of customers globally. Her products have been seen on the Kardashian-Jenners, Miley Cyrus, Selena Gomez, Serena Williams, Victoria Beckham and many more A- list celebrities.
In Self-Made, Olivia candidly shares her years of hard-won business know-how with practical tips and advice for success. Beyond real-world advice, this book also offers entrepreneurs and readers the support and inspiration to feel empowered, pursue their business and personal dreams, and become financially independent.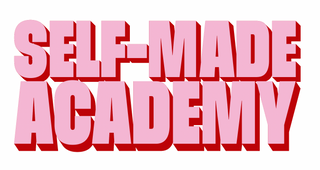 Welcome to Self-Made Academy, an online community dedicated to fostering open and supportive connections on the path to self-made success. Our mission is to equip individuals with the tools to overcome adversity, nurture a resilient mindset, prioritise mental health, grow your business and embrace vulnerability.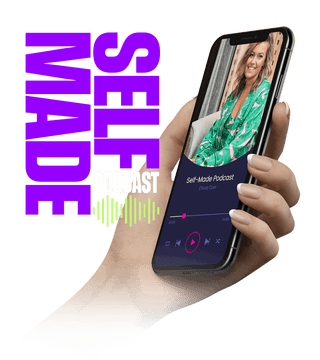 LET'S SPREAD
IMPACT
TOGETHER
Coming Soon: Self-Made podcast, where all guests are asked to leave their ego at the door and instead bring their open, brave and vulnerable self to the studio.
The result; listeners will learn from global truth-tellers about what it means and really takes to live a self-made life.